. Notion embeds
A collection of webpages that can be embedded into notion, that either display your PluralKit fronters or a single PluralKit member.
This works by getting the URL of the page, which includes all the options, then embedding that into notion using /embed. You can resize the embedded page on desktop.
Everything that you want to show up using these links HAS to be public in pluralkit. This won't work if your stuff is set to private, sorry!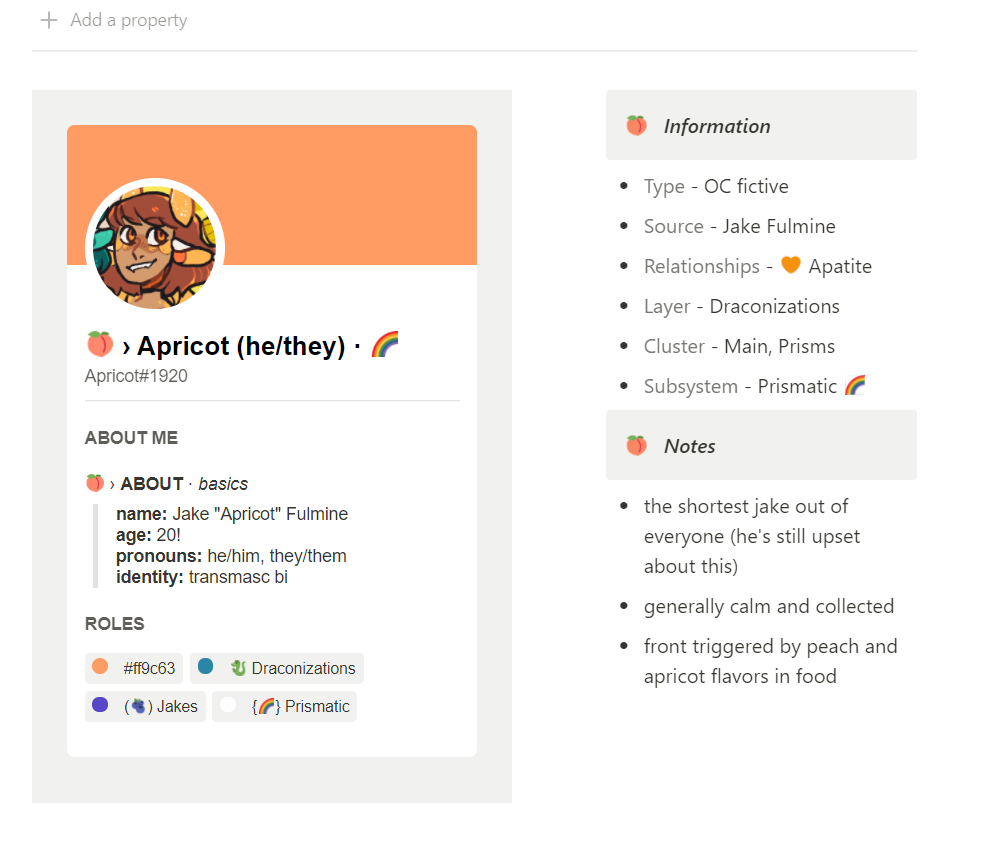 We've included a little tool to generate these URLs below, so you don't have to painstakingly edit the URL yourself!
Keep in mind that some options affect different layouts and themes in different ways. There is, for the member page for example, no way to hide your member color using the discord layout. Other than that, things should be fairly consistent.
Please let us know if there's any bugs! We're decently active in PluralKit's support server. Check the #community-resources-help channel there.